Meet Our Staff
Our Staff
Below you can view a few of our staff memebers.
Daisy: Sales/Marketing/Senior Organizer
Daisy has over 20 years experience in the field and loves organizing. She has a high attention-to-detail and can get the job done in a timely manner. She is very family oriented and has high moral values.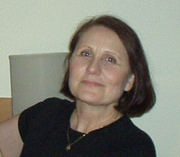 Desirae: Housekeeper/Organizer
Desirae is an enthusiastic, engergetic worker. She has been with the company since 2012.